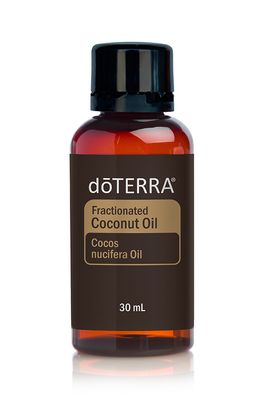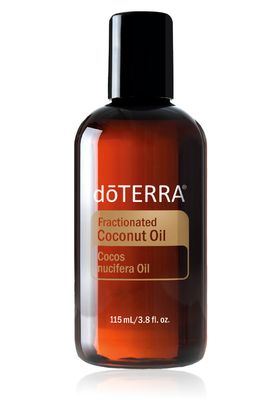 doTerra Fractionated Coconut Oil 30ml
doTerra
$25.00
The feather-light emollient effect in doTERRA Fractionated Coconut Oil provides a soothing barrier without clogging pores and is ideal for dry skin. It leaves skin feeling silky smooth and non-greasy. Fractionated Coconut Oil is completely soluble with all essential oils and is colourless, odourless and will not stain.
Uses:
*Apply topically to help hydrate skin without interfering with your perfume or essential oil blends.
*Mix with calming oils and massage into neck and shoulders for deeper relaxation.
*Dilute stronger oils with coconut oil before applying topically to lessen sensitivity.
*Disclaimer - I am a dōTERRA Wellness Advocate, sharing my knowledge and research from using these oils myself and through my dōTERRA training. The products described are not intended to diagnose, treat, cure, or prevent any disease. They are to enhance your wellbeing. Keep out of reach of children. If pregnant or under a doctors care, consult your physician. Avoid contact with eyes, inner ears and sensitive areas. I also receive Bonuses from dōTERRA when you purchase these products. This product is priced at retail price, if you would prefer to sign up as a wholesale doTerra customer and enjoy 25% discounts on all purchases and become part of the dōTERRA family plus added bonuses, please do get in touch with me directly! Or order direct from my doTerra site here: https://bit.ly/3f8phon
SKU: 10000-7