Are you after a particular oil or blend?
You can purchase Wholesale Essential Oils here, everything from single oils, to starter packs or doTerra Blends. If you are not already a wholesale customer and choose to join up and save, I will be in touch with your welcome gift and your free Droplii Essential Oil app which gives you recipes and uses for your oils at your fingertips!
I also make up blends to order, so if you have seen a blend you would like to try please get in touch so I can create it for you. (NZ residents only)
Any questions or if you need help choosing your oils or signing up please get in touch!
Essential Oils For Beginners
Essential oils can provide a great way to bring natural and non-toxic options into your home. From a fresh fragrance, cleaning routines, flavouring, digestion support, muscle support and of course AROMA THERAPY! By following the guidelines for essential oil use and exploring for yourself different ways to use the oils, you'll be able to find so many options and combinations that work for you.
Download the doTerra ebook - Essential Oils For Beginners, you'll learn about the history of essential oils, their unique benefits, how to use them safely, & the power that comes from using these gifts of the earth to transform your life.
Absolutely! Essential oils have a long history of being used safely and effectively. And remember they are made from plants. To ensure you are getting the highest quality, be sure to verify that your essential oils are pure, have gone through extensive testing, and don't contain any synthetic additives or impurities. Additionally, always use essential oils in the recommended dosage amounts and use them as intended, and you can have peace of mind that they are safe for your home, family, and yourself. Read more about the safety of essential oils in the above ebook - Essential Oils for Beginners 👆
Lemon Essential Oil
🍋Lemon essential oil could be one of THE most versatile oils, and is the number one oil I recommend for people just starting out with essential oils.

Lemon has benefits for both your body and your mind, not to mention your house, and your family!
It is mood balancing, sharpens you up, improves focus and relieves stress. Drop one or two drops of lemon in your hand, rub your hands together and take a few deep breaths, you will immediately feel the effects! Give it a try!

Leave it on your kitchen bench and you will find you will think of all sorts of uses for it! I like to add a drop onto my bench after tidying up after cooking tea, then I wipe the whole bench with it on my cloth, it gets rid of cooking smells and gives you a burst of lemon happiness as you clean.Add to a bit of baking soda in the bottom of pots where there are stubborn bits of food - leave for a few minutes or overnight it very stubborn then you'll find it easier to clean off. A a few drops to your dishwater or to your rinse aid compartment in your dishwasher.

🍋 1 drop in a luke warm glass of water to start your day
🍋1 drop mixed with honey and warm water for a soothing drink
🍋1 drop added to a cup of chamomile tea - or tea of your choice
🍋1-3 drops mixed with a carrier oil in a small spray bottle for scrapes and boo boos
🍋1-2 drops onto your dry brush for body brushing

Use on your skin at night time, so there is no bother about sun sensitivity.

I could go on 😂

*Always read the label and follow the directions for use. Avoid sunlight and UV rays for at least 12 hours after application.
Using Essential Oils while I'm cleaning is one of my favourite ways of getting some Aromatherapy!
Add a couple of drops to your duster - my favourites for this are:
Eucalyptus, Bergamont, Lemon, Cypress, Wild Orange, Eucalpytus or Lavender. Try a couple of different oils together or one at a time.
Add a few drops of oil to your bucket of hot water for mopping floors, or a couple of drops to the pad of your steam mop.
Implementing Essential Oils into your everyday life is easy, and if you forget some days, you will notice the difference! You will miss them!!
I always start my day with a couple of drops of either Rosemary or Easy Air in my shower, pop the drops in the corner of your shower, not directly under the water then the steam diffuses them for you.
There are so many easy ways to enjoy essential oils and enjoy the rewards of some Aromatherapy during your day.
How do you choose Essential Oils Based on your Star Sign?
Well from an Astrological point of view, the signature oil is the oil that is most related to your Sun, your Moon sign and/or your Rising sign. To start with your could choose the oil that relates to your Sun Sign = your date of birth.
Nicholas Culpeper, a 17th-century English herbalist, physician, and astrologer known for his work in herbal medicine and astrology, created a method of ascribing ruling planets to plants. He believed that the celestial bodies, such as planets and stars, significantly influenced the properties and medicinal uses of plants. He ascribed a ruling planet to each plant based on his astrological observations and used this information to select essential oils and herbs for various purposes. I love reading about this way of using essential oils and herbs. Culpeper's Complete Herbal, First published over 350 years ago is an encyclopedic guide that extensively impacted modern holistic medicine. Although much of the medical advice must be taken with a pinch of salt, the engaging tone, enthusiasm, and expertise of the author are irresistible and highly entertaining.
Below are our Virgo, Libra and Scorpio Astroaroma matches.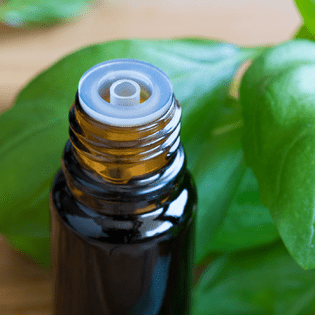 Lavender Essential Oil
For our Virgo's ♍ - 🌿 Virgo is ruled by Mercury the planet of mental intelligence and communication. They often suffer from mental exhaustion due to hyperactivity of their nervous system which will result in lower digestive disorders which are ruled by Virgo. They know how to give but are unable to receive, may worry obsessively, be critical of themselves and others, and miss out on fun when strongly focused on duty. Lavender is one of the most used oils for its antibacterial, balancing, relaxing, stimulant, antipyretic, analgesic, antispasmodic & wound-healing properties. Lavender can ease the tendency to worry, soothe achy muscles & promote restful sleep.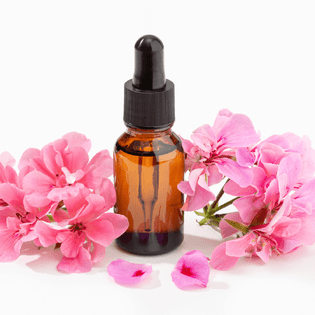 Geranium Essential Oil
For our Libra's ♎-🌿Libra is ruled by Venus the planet of love & beauty, they are attracted to all things pleasurable & refined (e.g. fashion, the arts & love). When unbalanced they experience indecision, mental confusion, emotional disorientated, and nervousness, are prone to procrastination, easily swayed by others with fluctuating energy levels. This may manifest as lower back & kidney problems which is ruled by Libra. Geranium's primary function is to balance, a key word for Librans. It acts as an antidepressant, aphrodisiac, hormone balancer, anti inflammatory and insect repellent. Helps maintain calmness and equilibrium, with great benefits for beauty and female reproductive disorders.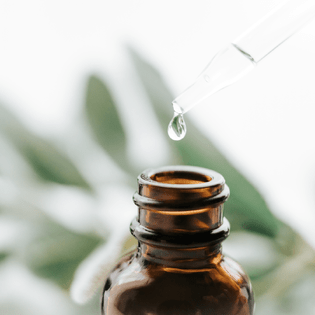 Patchouli Essential Oil
For our Scorpio's -🌿Scorpio is ruled by Pluto the planet of death and transmutation, they are attracted to the deep, secretive, psychological and mystical side of the death and rebirth cycle. If unable to let go of control and flow, or are jealous, suspicious, manipulative, possessive, or judgmental, they will exhibit problems with the colon and reproductive system. Patchouli is primarily an aphrodisiac, decongestant, antidepressant, regenerative and antiseptic. Powerfully potent, in South East Asia, this oil used to treat snake bites and poisonous insects. Hence the healing effect of this oil.
How does it work?
Each essential oil has its own energy and vibration, and when mixed with the energy of a person's astrological birth chart — the planets, stars, and elements assigned to them from birth—an individual can achieve greater health and harmony in their life. Through this practice of blending astrology with aromatherapy, practitioners and healers are better able to tailor the aromatherapy treatments to meet the unique needs of each person.
Don't know what your birth chart looks like? 🗺️☪️? Order your own birth chart here!
To find out more about Astrology or to get an Astroaroma reading please contact my Astrologer Christina below. Christina is an International Consulting Astrologer specialising in Medical Astrology best selling Author, and a Practicing Medical Astrologer, then let me know what oils you need ⚡
We also popped together a wee guide ebook Astroaroma which you can purchase below to learn some more about this quite interesting subject!
November 28, 2023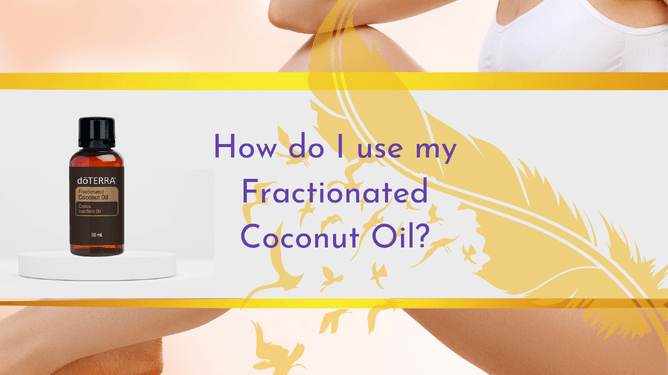 Fractionated Coconut oil is a type of coconut oil which has been treated, so it doesn't set at cooler temperatures, this makes it a great therapeutic oil for the skin. It is also a wonderful carrier oil, which you can add your essential oils too, the coconut oil kind of holds the essential oils maki...
read more
Affiliate Links
There are links on this page to my own products, some of my clients products and to some affiliate links. I only recommend products or services I've used myself or from people I have followed and respect and trust. If you decide to purchase from any of my affiliate links I will receive a small commission. Thank you! Full Affiliate Disclosure here.