Are you after a particular oil or blend?
You can purchase Wholesale Essential Oils here, everything from single oils, to starter packs or doTerra Blends. If you are not already a wholesale customer and choose to join up and save, I will be in touch with your welcome gift and your free Droplii Essential Oil app which gives you recipes and uses for your oils at your fingertips!
I also make up blends to order, so if you have seen a blend you would like to try please get in touch so I can create it for you.
Any questions or if you need help choosing your oils or signing up please get in touch!
Essential Oils For Beginners
Essential oils can provide a great way to bring natural and non-toxic options into your home. From a fresh fragrance, cleaning routines, flavouring, digestion support, muscle support and of course AROMA THERAPY! By following the guidelines for essential oil use and exploring for yourself different ways to use the oils, you'll be able to find so many options and combinations that work for you.
Download the doTerra ebook - Essential Oils For Beginners, you'll learn about the history of essential oils, their unique benefits, how to use them safely, & the power that comes from using these gifts of the earth to transform your life.
Absolutely! Essential oils have a long history of being used safely and effectively. And remember they are made from plants. To ensure you are getting the highest quality, be sure to verify that your essential oils are pure, have gone through extensive testing, and don't contain any synthetic additives or impurities. Additionally, always use essential oils in the recommended dosage amounts and use them as intended, and you can have peace of mind that they are safe for your home, family, and yourself. Read more about the safety of essential oils in the above ebook - Essential Oils for Beginners 👆
Lemon Essential Oil
🍋Lemon essential oil could be one of THE most versatile oils, and is the number one oil I recommend for people just starting out with essential oils.

Lemon has benefits for both your body and your mind, not to mention your house, and your family!
It is mood balancing, sharpens you up, improves focus and relieves stress. Drop one or two drops of lemon in your hand, rub your hands together and take a few deep breaths, you will immediately feel the effects! Give it a try!

Leave it on your kitchen bench and you will find you will think of all sorts of uses for it! I like to add a drop onto my bench after tidying up after cooking tea, then I wipe the whole bench with it on my cloth, it gets rid of cooking smells and gives you a burst of lemon happiness as you clean.Add to a bit of baking soda in the bottom of pots where there are stubborn bits of food - leave for a few minutes or overnight it very stubborn then you'll find it easier to clean off. A a few drops to your dishwater or to your rinse aid compartment in your dishwasher.

🍋 1 drop in a luke warm glass of water to start your day
🍋1 drop mixed with honey and warm water for a soothing drink
🍋1 drop added to a cup of chamomile tea - or tea of your choice
🍋1-3 drops mixed with a carrier oil in a small spray bottle for scrapes and boo boos
🍋1-2 drops onto your dry brush for body brushing

Use on your skin at night time, so there is no bother about sun sensitivity.

I could go on 😂

*Always read the label and follow the directions for use. Avoid sunlight and UV rays for at least 12 hours after application.
Using Essential Oils while I'm cleaning is one of my favourite ways of getting some Aromatherapy!
Add a couple of drops to your duster - my favourites for this are:
Eucalyptus, Bergamont, Lemon, Cypress, Wild Orange, Eucalpytus or Lavender. Try a couple of different oils together or one at a time.
Add a few drops of oil to your bucket of hot water for mopping floors, or a couple of drops to the pad of your steam mop.
Implementing Essential Oils into your everyday life is easy, and if you forget some days, you will notice the difference! You will miss them!!
I always start my day with a couple of drops of either Rosemary or Easy Air in my shower, pop the drops in the corner of your shower, not directly under the water then the steam diffuses them for you.
There are so many easy ways to enjoy essential oils and enjoy the rewards of some Aromatherapy during your day.
How do you choose Essential Oils Based on your Star Sign?
Well from an Astrological point of view, the signature oil is the oil that is most related to your Sun, your Moon sign and/or your Ascendant. You can choose the oil relating to your Sun sign (which is the date of your birth) or please contact Christina (our Astroplus.co.nz Astrologer) to do an astrological reading which will determine this in more depth for you.
Below are our ❄️ Winter (Southern Hemisphere) or Gemini, Cancer and Leo Astroaroma matches.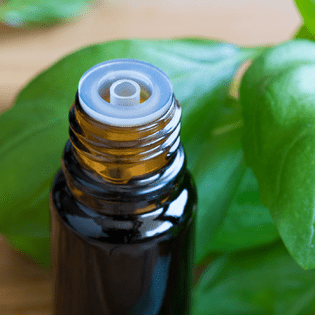 Basil Essential Oil
For our Gemini's ♊ - 🌿Basil is mentally stimulating, antispasmodic, cephalic (clears congestion in the head), antibacterial oil which suits the Gemini constitution well. Aromatically, Basil promotes mental alertness and lessens anxious feelings. Diffuse Basil while studying or doing tasks that require mental clarity. For an invigorating aroma, try diffusing Basil with Lime, Bergamot, and Peppermint.It helps bring harmony to the mind and calms the nerves.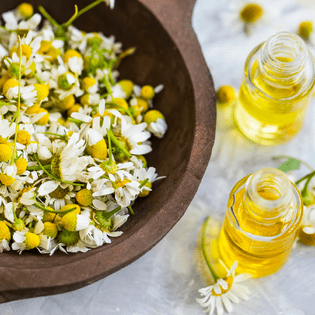 Chamomile Essential Oil
For our Cancer's ♋-🌿Chamomile is the 'mothering oil'. It's calming, soothing, gentle, analgesic, sedative, antispasmodic and digestive. Works well with all aliments related to the stomach and is gentle enough to use on infants and children. The plant has been nicknamed the "plant's physician" because it has positive effects on plants growing nearby. Ancient Romans used the oil for courage during war.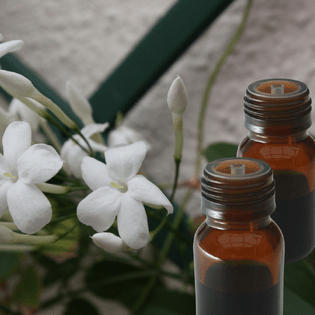 Jasmine Essential Oil
For our Leo's ♌-🌿Jasmine is known as the "King of oils" is an aphrodisiac, antidepressant, moisturizing and cooling for the Leos fiery temperament. Brings about balance, confidence and assists in moving through the darkness into the sunshine. Apply to bottoms of feet and pulse points in the morning to help create an uplifting start to the day. Can be used as a personal fragrance Apply to skin imperfections twice daily.
How does it work?
Each essential oil has its own energy and vibration, and when mixed with the energy of a person's astrological sign—the planets, stars, and elements assigned to them from birth—an individual can achieve greater health and harmony in their life. Through this practice of blending astrology with aromatherapy, practitioners and healers are better able to tailor the aromatherapy treatments to meet the unique needs of each person.
To find out more about Astrology or to get an Astroaroma reading please contact Christina below. Christina is an International Consulting Astrologer specialising in Medical Astrology best selling Author, and a Practicing Medical Astrologer, then let me know what oils you need ⚡
We also popped together a wee guide ebook Astroaroma which you can purchase below to learn some more about this quite interesting subject!
June 10, 2023
I love Grammarly; it's a time saver in my business and saves my neck by checking my Grammar before publishing for my clients. I absolutely cannot have spelling or grammar errors when writing captions or blog posts for clients! Using Grammarly, you can catch mistakes in your writing before you hit se...
read more
Think Better, Sleep Better, Perform Better