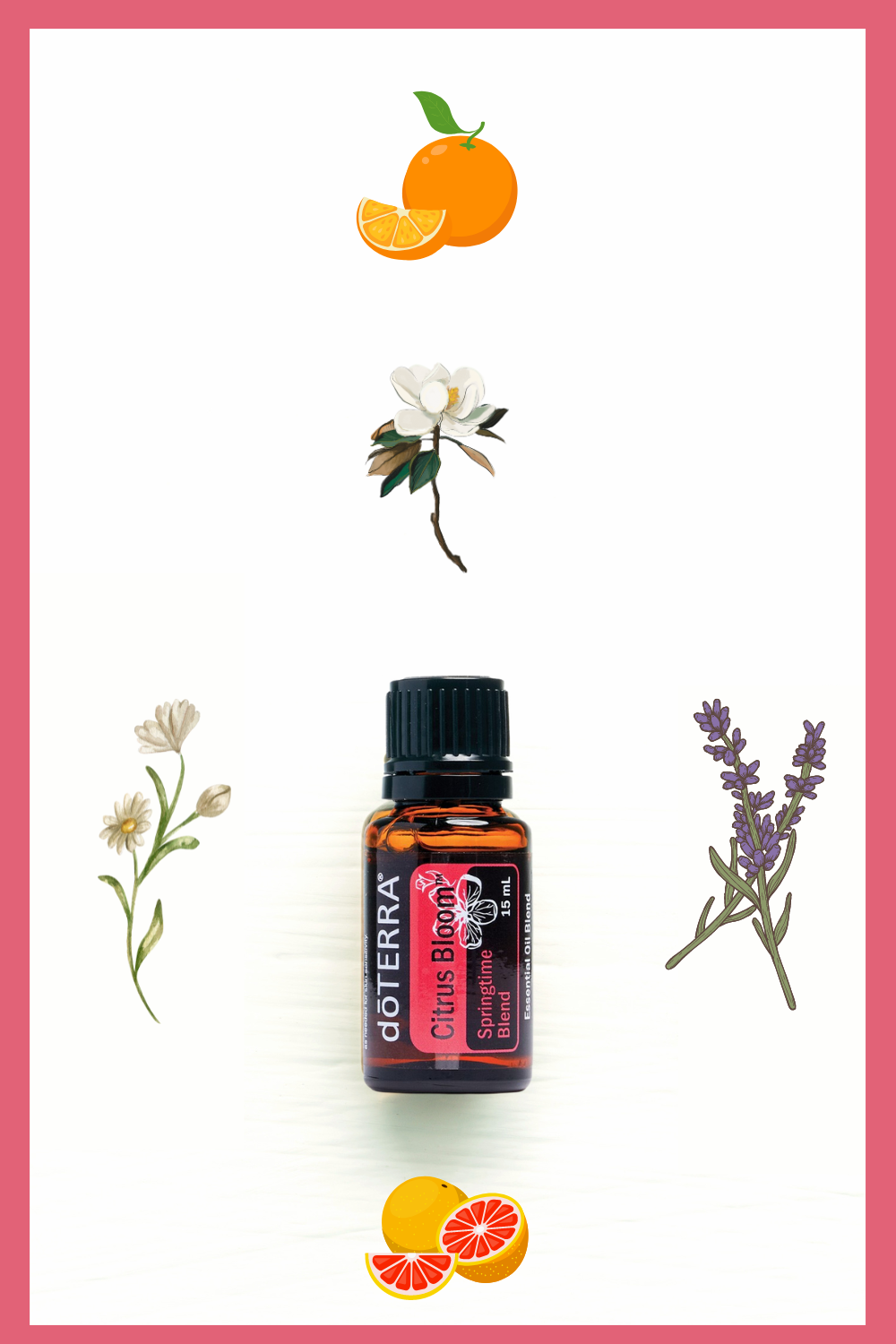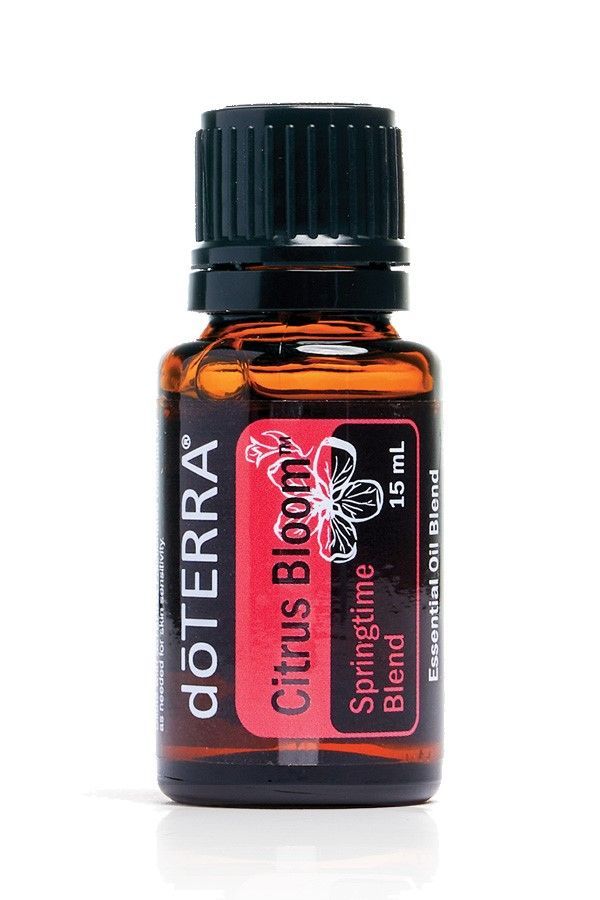 doTerra Citrus Bloom Springtime Blend, 15ml Oil, 10ml Purefume, Aura Mist
doTerra
$20.00
Citrus Bloom Springtime Blend is the perfect essential oil fusion, combining the brightness of citrus peels layered with a freshly cut floral aroma, delivering a sunny uplifting and energising citrus scent while the floral additions impart calming and relaxing aromas with a softer, sweeter touch. Start your day with the aromatic presence of Citrus Bloom® to promote a joyful celebration of you and a positive fresh start to the day.
This is one of my most favourite blends (I say that about all of them 🤷‍♀️) but it really is a super versatile one - read my full blog post about it here. 😊
Primary Benefits
Invigorating and supportive to emotional wellbeing
Uplifting to the mind & body
Calming and relaxing aroma
How to Use
Diffuse in your favourite dōTERRA diffuser throughout the day and experience the positive, uplifting aroma of Citrus Bloom®.
Put one or two drops onto your wrists or diffuser jewellery for a constant bright and spring-like aroma.
Put a few drops on your neck as a purefume
For a mid-day boost, rub one to two drops of Citrus Bloom® between your hands, cup the face, and inhale for an optimistic and energising aroma.
Add to your dōTERRA Hand & Body Lotion for an uplifting aromatic massage experience.
Try rubbing one to two drops between your hands, cup your face, and inhale for an afternoon boost
Directions: Add 3-8 drops in your dōTERRA diffuser or apply topically to desired area. Add with carrier oil or with unscented Hand & Body lotion to minimise any skin sensitivity.
This is the CPTG Certified Pure Tested Grade essential oil product straight from doTerra.
You can also order Aura Mist's and Roller Purefumes which I make up from my own stock of doTerra CPTG oils.
*Disclaimer - I am a dōTERRA Wellness Advocate, sharing my knowledge and research from using these oils myself and through my dōTERRA training. The products described are not intended to diagnose, treat, cure, or prevent any disease. They are to enhance your wellbeing. Keep out of reach of children. If pregnant or under a doctors care, consult your physician. Avoid contact with eyes, inner ears and sensitive areas. I also receive Bonuses from dōTERRA when you purchase these products. This product is priced at RETAIL PRICE, if you would prefer to sign up as a wholesale doTerra customer and enjoy 25% discounts on all purchases and become part of the dōTERRA family plus added bonuses, please do get in touch with me directly! Or head straight to my Wholesale Oils section.
SKU: 10000-16