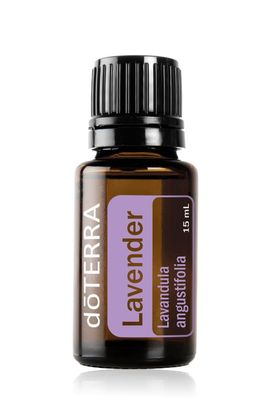 doTerra Lavender Oil 15ml, 10ml Roller Purefume NZ Only, Aura Mist NZ Only
doTerra
$17.00
Lavender has been used and cherished for centuries for its unmistakable aroma and myriad of benefits, including its well-renowned calming and relaxing properties.
Primary Benefits:
Relax and recover. Create the perfect environment for a restful and quality night's sleep by diffusing the peaceful aromas of Lavender in your bedroom.
Prepare and promote. Add a few drops of Lavender Essential Oil to your pillows, bedding, or the soles of your feet, to relax and prepare for a restful night's sleep.
Create a calm and tranquil atmosphere. Lavender's relaxing and soothing aromas are thought to calm anxiety and quieten your mind during stressful periods.
This is the CPTG Certified Pure Tested Grade essential oil product straight from doTerra.
You can also order yourself an Aura Mist or a Roller Purefume which I make up from my own stock of doTerra CPTG oils. For my overseas customers the actual 15ml only is available, but you can buy perfume rollers and mist bottles yourself and make up your own DIY Purefumes and Aura Mists, it's super fun and you can play around with different blends of oils!
*Disclaimer - I am a dōTERRA Wellness Advocate, sharing my knowledge and research from using these oils myself and through my dōTERRA training. The products described are not intended to diagnose, treat, cure, or prevent any disease. They are to enhance your wellbeing. Keep out of reach of children. If pregnant or under a doctors care, consult your physician. Avoid contact with eyes, inner ears and sensitive areas. I also receive Bonuses from dōTERRA when you purchase these products. This product is priced at RETAIL PRICE, if you would prefer to sign up as a wholesale doTerra customer and enjoy 25% discounts on all purchases and become part of the dōTERRA family plus added bonuses, please do get in touch with me directly! Or head straight to my Wholesale Oils section.
SKU: 10000-15-1